A little bit about us...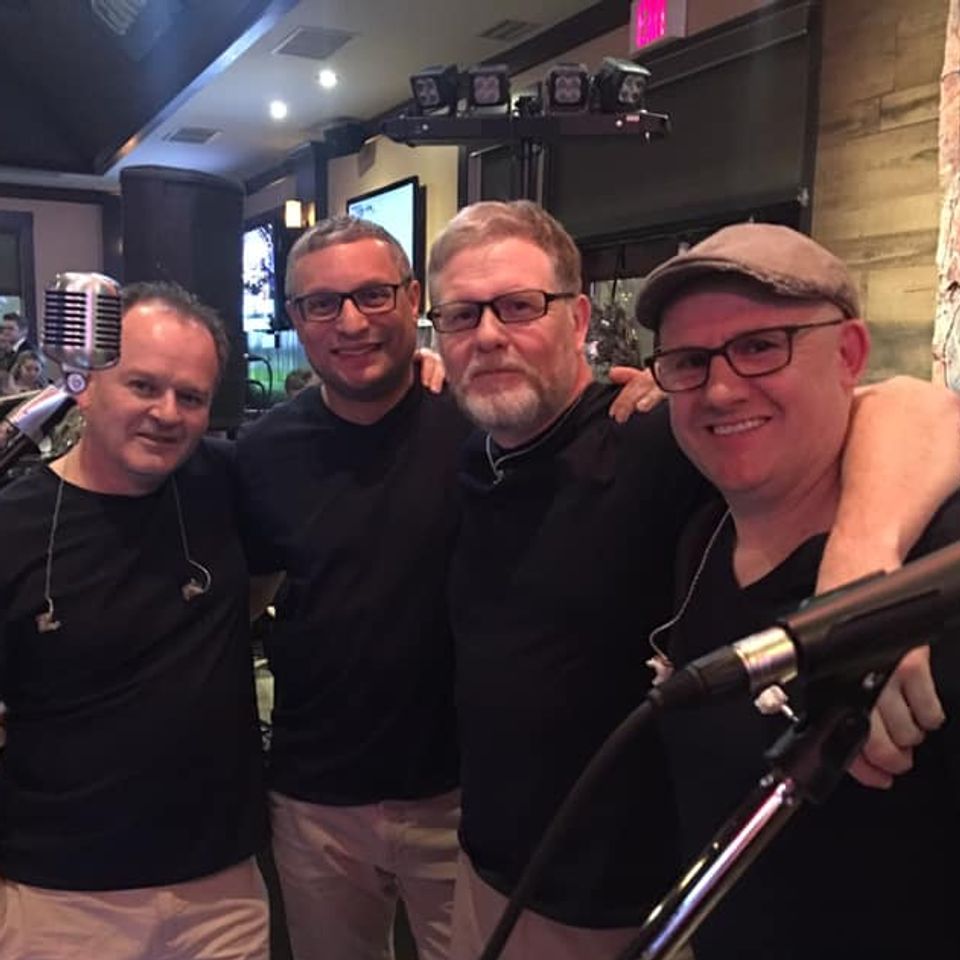 McNorSon
A group of misfits and immigrants, friends since grade school, we decided in 1986/87 to combine our friendship and love for music and form a band. We threw caution to the wind and entered the high school talent contest. What a blast!!! We haven't looked back since.
Alan and Kenny are cousins and you can tell when you hear their harmonies. There is definitely some genetics going on there. People often comment about their vocals. Beautiful! 
Ian and Anto, form the rhythm section and keep the guitarists and vocalists in line and in time.
Influences include The Police, U2, Pink Floyd, Rush, Radio Head, and Dave Mathews to name a few. You'll rock to many genres of music at our shows, as we play you the tunes you loved from the 80s, 90s, and early 2000s.
Hope to see you front row center soon.
Al, Anto, Ian, and Kenny